Home /
About Speed Cameras UK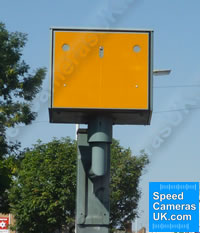 SpeedCamerasUK.com was launched in May 2000 with the aim to be the UK's No. 1 website for speed cameras in the UK. Back then we started with a Freeserve (.fsnet) domain name and an online form for motorists right across the country to fill in and tell us where the UK's speed cameras are.
When we first started all of the UK's fixed cameras were still painted grey and it was also before a time that the many Safety Camera Partnership websites started to publish details of the whereabouts of their fixed and mobile locations.
Our ground breaking speed camera database was a testament to people power and the power of the internet which delighted many, though others felt strongly that we were doing nothing short of enabling people to speed! How things then changed when the Safety Camera Partnership website began to appear copying our format for each camera's location e.g. Nearest town, speed limit, direction of camera and further details.
In 2002 we affiliated with an online retailer of speed camera detectors and by August of the following year (2003) we had our own detector shop selling the UK's leading detectors from Road Angel, Snooper, Origin Technologies and Cyclops to customers via our online shopping basket.
The online detector shop continued until 2005, when with a sister website ActiveGPS we moved sales of speed camera detectors and a plethora of other GPS devices including TomTom sat navs, Garmin marine chart plotters and outdoor products. In 2015, we added the speed camera detector shop back onto SpeedCamerasUK.com, giving motorists the choice to purhase their speed camera detector directly from SpeedCamerasUK.com.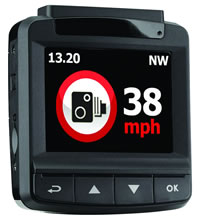 Today in 2020 SpeedCamerasUK.com is home to a countrywide database of speed camera locations, all the speed camera types explained, speed camera locator and sat nav reviews, and a detector buyers guide to help make sense of what to buy. To read more about the different ways a speed camera detection device can work for you please select an option from "Detector Guide" from the top navigation menu above or click here to read more.
The other most recent addition is SpeedCamerasUK.com usage of social media, today you can find, follow and watch SpeedCamerasUK on Facebook, Twitter, Google+ and YouTube.
We welcome your feedback and ideas for the website, if you'd like to contact us you can do so by clicking here.
Happy and safe driving
SpeedCamerasUK.com
DISCLAIMER
SpeedCamerasUK.com reviews are provided as a free service. All reviews are given based upon information supplied by manufacturers and personal use of the systems. Subscriptions are usually required for speed camera updates. If these updates are free we will draw this to your attention, although special offers made by manufacturers can be introduced and/or withdrawn at anytime. We cannot be held responsible for purchases made via links at this website. Please read Terms and Conditions at any website where you wish to purchase goods. Errors and omissions excepted.
---
Last updated: 21st September 2021