Speed Camera Detector reviews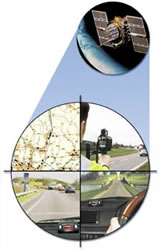 Speed camera detectors warn you of approaching fixed and mobile speed camera locations in the road ahead. Below we review six of the best selling models from the UK's leading speed camera locator manufacturers.
If you're new to speed camera detectors, you might be interested to read our buyers guide? If you'd like to receive warnings to speed cameras but aren't sure whether you'd like a sat nav, dedicated detector or an app with a smartphone click here to read all the pros and cons for alerts from each technology.
Speed camera detectors appear in price and feature order (starting with the highest), for more details and to read the review click either the detectors picture or the 'click here' links below.
Did you know? SpeedCamerasUK.com sells all the leading speed camera detectors, to view them all click here.
---
Cheetah c550 - Cost £160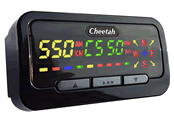 Cheetah c550 GPS based speed camera detector features speed camera locations for any world region you choose including UK and Europe, USA and Canada or Australia and New Zealand. Subcriptions costs £34.99 for 3 years access or £69.99 for lifetime access. Cheetah c550 updates via a Windows based PC and includes dash mount and windscreen mount options in the box.
To buy the Cheetah c550 click here.
---
Snooper 4ZERO Elite BT (Bluetooth) - Cost £200
Snooper 4ZERO Elite BT (Bluetooth) speed camera detector features GPS, radar and laser to comprehensively warn to fixed and mobile speed cameras locations not just in the UK, but also a number of countries in Europe and around the world too. The 4 ZERO Elite BT also features spoken voice alerts to fixed speed cameras via a GPS speed camera database which is FREE to update from either a compatible Bluetooth device with data e.g. smartphone or tablet or a compatible Windows or Apple Mac computer or laptop.
To buy the Snooper 4ZERO Elite BT (Bluetooth) click here.
---
Snooper MY-SPEED XL- Cost £100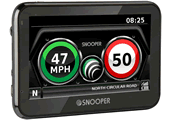 Snooper MY-SPEED XL uses the latest GPS technology to alert you to all types of 'Fixed' speed traps such as Gatso, Truvelo and SPECS average speed cameras. Plus 'High risk zones' where mobile speed traps such as Laser are often used. Snooper MY-SPEED XL mounts on the windscreen (bracket provided) and powers from the cigarette lighter socket.
To buy the Snooper MY-SPEED XL click here.
Last updated: 16th January 2020