Home > Speed Camera Types > Peek Speed Camera
Peek Speed Cameras Explained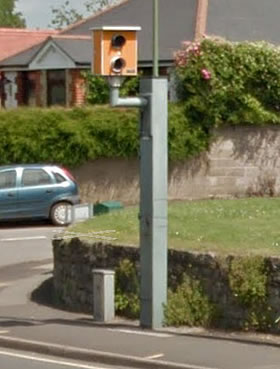 PEEK Traffic cameras within the United Kingdom are in minority in built up areas. Counties currently using Peek Traffic cameras include; Leicestershire, Greater London and Berkshire.
Peek rely on radar technology, similar to a Gatso. They are also rear-facing due to the 'flash'.
---
Points and Penalties
The absolute minimum penalty for being caught speeding on the UK's roads increased 66.7% in July 2013 from £60 to £100 fine. A minimum of 3 penalty points will also be added to your licence.
However, depending on the road speed limit and your actual recorded speed in the speeding offence a court summons may be generated in place of the Notice of Intended Prosecution (NIP) through the post with the code SP10, SP20, SP30, SP40 or SP50. Read more about speeding fines.
---
Peek locations

What's your view and experiences with Peek speed cameras? Tell us via the online form on our speed camera comments page.
Want to know where the UK's Peek speed cameras are as you drive? Here at SpeedCamerasUK.com we have a UK database of speed camera locations. This database also includes Gatso, Truvelo, Truvelo D-Cam, Speedcurb, SPECS and Traffic Light cameras and more. Read more about the speed camera types.
---
Speed camera alerts as you drive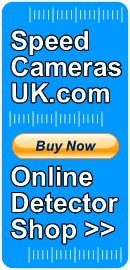 Did you know you can be alerted to where Peek and other speed cameras are along UK roads via in car devices? These systems include dedicated speed camera detectors, sat navs with speed camera locations and various apps for smartphones. To read more view our buyers guide which talks you through the various features and different technology the different systems use. We also have dedicated reviews for each product with user comments.

We also sell a range of speed camera detectors which you can browse via our online shop. We only stock systems that we consider will give you the best, most accurate, reliable and frequently updated speed camera databases. So whether you are a motorist, truck driver or caravanist you can rest assured you have the best speed camera warning system.
Visit our online speed camera detector shop.
Last updated: 8th February 2019