Home / Speed Camera Detectors / Snooper Speed Camera Detectors / Speed Camera Detector Reviews
Snooper Speed Camera Detectors
Snooper launched their first speed camera detector in 1978 so they are well established. Snoopers early devices were radar and laser detectors, with these systems merely 'detecting' Gatso and mobile speed cameras. As technology has progressed they now use satellite technology drawing upon the US military GPS satellites and their own speed camera locations database.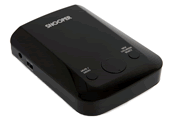 One of the current models is the Snooper 3ZERO, the 3ZERO uses all three technologies: GPS, radar and laser. Celebrating their 30th anniversary Snooper have named this detector the 3ZERO (or in other words '3' '0').
The 3ZERO has now been replaced by the Snooper 4ZERO Elite BT.
---
What types of screens do the Snoopers have?
The Snooper 3ZERO and Snooper 4ZERO have a text display.
---
GPS Database and laser and radar detection
All Snooper speed camera detectors utilise the Snooper AURA database. The AURA database uses GPS technology to alert to all fixed and mobile speed camera locations and high risk zones such as schools. Systems that simply only use this AURA GPS database are the Snooper Lynx GT Lite. The GPS detection range can be altered to suit you preferences from 200yds to 1000yds.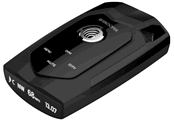 In addition to GPS there are currently two Snooper speed camera detectora that also feature a built-in laser and radar detector. These systems are the Snooper 3ZERO and Snooper 4ZERO which will warn you to all mobile speed cameras via the laser and radar detector. The detection range of radar and laser is 1 mile.
---
Updating the AURA database

Normally, with most Snooper speed camera detectors you will need to connect to a Windows based computer. You can then update the database as often as you like 24 hours a day. It is worth noting that the (now discontinued)
Snooper Lynx GT LIVE
will update your speed camera database as you are driving eliminating the need for a computer to update the database.
---
Coverage of the Snooper AURA database
The coverage of the Snooper AURA database used by all Snooper speed camera detectors stretches across Europe with over 34,000 stored speed camera locations. Plus the vast database now comprises the widest number of types of speed cameras including: Gatso, MCS, Truvelo, New Truvelo, Watchman, DS-2, Speedcurb, SPECS average speed cameras, Mobile Laser Sites, Mobile Camera Vans, Mobile Gatso, Truvelo Cameras, Accident, Hotspots, High Risk Zones, Digital Cameras, Congestion Charge Cameras and Schools (optional).
---
Last updated: 11th September 2023