Home /
Speed Camera Database
SpeedCamerasUK.com Map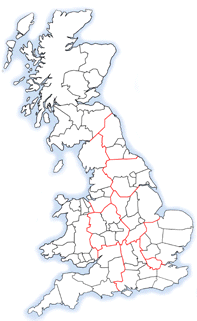 View speed camera locations throughout the UK by clicking on the map on the left. Alternatively for a clickable list of UK regions and counties click here.
Included in the SpeedCamerasUK.com database are around 4,400 speed/safety camera locations. Each location includes the type of camera e.g. Gatso, the location or nearest town/village of the camera, the road name/number, the speed limit and brief description of the cameras actual location.
---
All of the locations have been sent in by users of this website. We therefore cannot confirm the accuracy of any of the data. However, we do believe the information we publish online is sent to us in good faith. For more information please see the database user guide.
What's your view on speed cameras? Tell us here.
There are many different types of speed cameras used in the UK. Some are average speed, others are forward facing or rear facing and some, such as mobile cameras are handheld. Click the following links for more information: Gatso, New Truvelo, Truvelo, Mobile, SPECS, Traffic Light, SpeedCurb, Peek, DS2, Watchman and Speedspike.
---
Last updated: 11th September 2023