Home > Speed Camera Types
Speed Camera Types Explained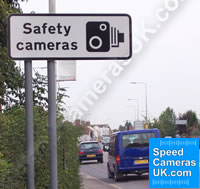 Did you know that there are at least 14 different types of safety or speed cameras that are in use on the roads of the UK? All of these cameras appear in our online database. Below we look at each with further information just a click away.
Starting first with the popular fixed Gatso camera, to the latest Siemens SafeZone system, to Police mobile handhelds, to variable speed cameas and average speed check cameras which are becoming an increasingly popular choice. You'll find all these safety cameras either on the road side, on overhead gantries, behind hedges and road traffic signs on Britain's roads. Question is will you spot them, before they spot you?
A speed camera detector or sat nav with a good speed camera database may be the answer, read more below about the different types of detectors that help keep you on the right side of the law and your licence intact.
What's your view on UK speed cameras? Tell us via the online form on our speed camera comments page.
---
---
New speed camera type? Speed camera you've seen not shown above?
Please contact us with details, ideally a photo and/or video of the speed camera and we'll look into it and if it's a new speed camera get it added to this webpage and website. Some examples from UK motorists follow below.
---
Speed Camera Detectors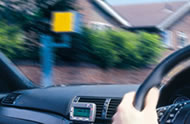 Since speed cameras were introduced to the roads of the UK and mainland Europe, the dashboard solutions for receiving advanced warnings to their
location
has become ever more high tech.
Early devices merely detected using either a laser or radar detector which were great for detecting Gatso and Police mobile locations, problem was as other speed enforcement devices e.g. Truvelo cameras were used these were undectable using a more conventional radar/laser detector.
The only way to detect against the undetectable was to survey and plot all the camera locations across the country and incorporate the data into a database. The database was then coupled with GPS (Global Positioning System)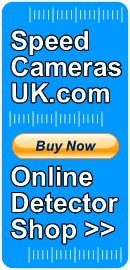 technology and a new breed of GPS speed camera detectors were born.

Along with the cameras exact GPS co-ordinate, the database could also be programmed with extra information including the type of the speed camera, the road speed limit and even the road name or number.
Today, dedicated speed camera detectors still exist with the latest the Road Angel Gem+ updating automatically as you drive. In addition sat navs and other GPS devices like smartphones now also include speed camera locations as a monthly or annual subscription.
Read more about the latest speed camera detectors in our buyers guide by clicking here or to visit our online shop to buy a detector from SpeedCamerasUK.com.
Watch the video below to experience driving with a speed camera detector
Last updated: 13th December 2018