Snooper Lynx GT Lite explained
The Snooper Lynx GT Lite looks identical to the Lynx GT LIVE and indeed the outer casing is the same. The difference between the two models is that the Lite version needs to be connected to a PC with an internet connection (for database updates), whereas the LIVE version updates itself automatically with new speed camera locations while it's turned on and you drive. However, by paying a subscription charge of either £7.99 a month, £22.99 a quarter or £86.99 a year, the Snooper Lynx GT LITE can be upgraded to also receive the same live speed cameras locations as you drive.
The Lynx GT Lite uses GPS technology to provide alerts to both fixed and mobile speed camera locations.
---
Lynx GT Lite alerts
Featuring a large 2.7-inch TFT colour display all the information you need is a glance away including camera type, your speed, countdown in metres or yards.
---
Snooper AURA speed camera database

Like all Snooper speed camera detectors and sat navs, the Snooper Lynx GT Lite gets its speed camera locations via the Snooper AURA speed camera database. Updated daily, the AURA database can be downloaded to the device via a PC connected to the Internet with USB connection. It's important you regularly update, as the Lynx Lite GPS database is only as good as the last download.
Countries included in the AURA database are: UK and Ireland, Germany, Holland, Belgium, France, Spain, Portugal, Switzerland, Italy, Austria, Luxembourg, Denmark, Norway, Sweden, Finland, Poland, Romania, Russia, USA, Canada, Australia, New Zealand, South Africa.
Subscription charges normally apply for the AURA database. However currently there is no charge to download the AURA database to the Snooper Lynx GT Lite, this offer is free for the lifetime of the product.
---
Detectable Speed Cameras
Utilising GPS, radar and laser detection the Lynx GT Lite will provide advanced warnings to the following fixed and mobile speed cameras:
Fixed cameras:
‣Gatso
‣Truvelo
‣Truvelo D-Cam
‣SPECS
‣HADECS 3 (identified on the Lynx GT Lite as a GATSO camera)
‣SpeedSpike
‣Peek
‣SpeedCurb
‣Watchman
Mobile cameras:
‣Mobile speed camera locations as included within the downloadable AURA database
---
Snooper Lynx GT Lite Features:
‣Alerts to fixed and mobile speed traps
‣GPS based camera detector
‣2.7-inch Full colour TFT Digital LCD
‣Up to 10 screen colour combinations
‣Rechargeable battery provides up to 3 hour wireless operation
‣Updates via PC with internet connection
‣Optional LIVE automatic updates available (no PC required) either £7.99 a month, £22.99 a quarter or £86.99 a year
‣Easy to install with windscreen or dash mount options
‣Plug-and-play device easy to transfer from vehicle to vehicle
‣1 Year manufacturers guarantee
---
Snooper My Speed software requirements:
The My Speed will only operate on Windows computers. Specifically, you must be using Windows XP (32 bit), Windows 2000, Windows Vista, Windows 7, Windows 8 / 8.1. Additionally the software will only work with Internet Explorer 6 or Netscape Navigator 6 or above.
The Snooper My Speed will not operate when using Windows XP (64 bit) or Apple Macintosh operating systems.
Subscription:
FREE lifetime database subscription via PC with internet connection. Optional LIVE automatic updates available (no PC required) for 1 month £7.99, 3 Months: £22.99 and 1 Year: £86.99
Camera updates:
Updates via Windows based PC.
Please note: the Snooper Lynx GT Lite is not MAC compatible.
---
Snooper Lynx GT Lite - What's in the box?
‣Snooper Lynx GT Lite
‣2 Metre Straight Power Lead
‣2 Metre Straight Hardwire Power Lead with Fuse
‣Windscreen Mounting Bracket
‣Dashboard Mounting Bracket
‣Mains Power Charger
‣Snooper Lynx GT Software CD-Rom
‣Snooper Lynx GT Quick Start Guide
Snooper Lynx GT Lite Manual
Want more information regarding the set up and features of the Snooper Lynx GT Lite? You can't get any better info than reading the manual. Click the PDF logo below. The manual opens in PDF format.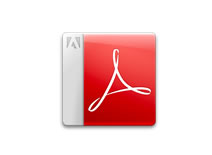 ---
SpeedCamerasUK.com Online Shop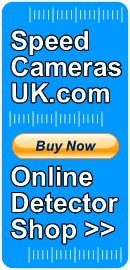 All of the speed cameras detectors at SpeedCamerasUK.com are also available to buy from us and include FREE delivery within the United Kingdom (UK). For deliveries outside of the UK please see delivery information for costs.
We hold extensive stock of each model (unless otherwise indicated) with dispatch same working day for orders placed before 3pm on any working day.
15 years of online trading
We first started selling speed camera locators right here at SpeedCamerasUK.com in August 2003. With 15 years of trading you can rely on us to only supply the best tried and tested products with unrivalled product knowledge from ourselves and, equally important, excellent support from the relevant manufacturer if it is required.
To view the latest range of speed camera detectors to buy click here.
Last updated: 18th December 2018