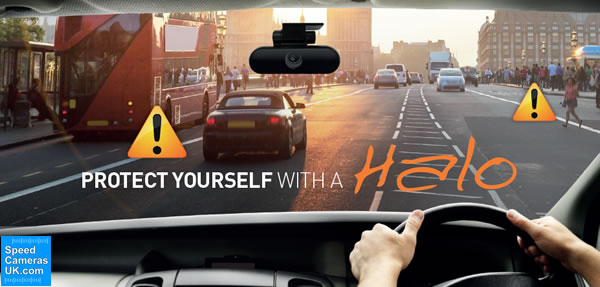 Road Angel Halo explained
The Road Angel Halo includes two in-car cameras with one for the front view capturing the view from the drivers viewpoint and the other from the rear of your vehicle. With these cameras installed you can record video of incidents that occur during your journey(s). It also features GPS technology so you can view your routes on Google Maps. Plus you can playback the recorded video on a PC.
The front camera records in High Definition at 1280p x 720p and the rear in-car camera records at 640p x 480p. One of the best features of the Road Angel Halo is that it provides a viewing/recording angle of 150 degrees which means it offers the best recording, viewable area of any in-car camera.
In terms of recording capabilities there are four recording modes:
‣Continuous Mode: Continuous recording captures all potential events
‣Event Mode: Starts recording when an impact is detected using the built-in G-Sensor
‣Manual Mode: Choose to start and stop recording at the press of a button
‣Parked Mode: Uses motion detection when parked to automatically start recording when movement is detected.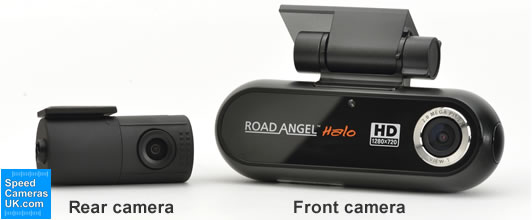 ---
Storage space, microphone and installation
There is a 16GB microSD card provided with the Road Angel Halo for recording videos to. Alternatively, you can use your own microSD up to 32GB in size. All recording is made in .AVI format.
The Road Angel Halo also has a built-in microphone for recording sound such as documentary commentary from inside the vehicle. This can be turned off to save recording capacity and to give you privacy.
A windscreen mount is provided with the purchase of the Road Angel Halo to secure the Halo to the windscreen. A hardwire kit is also available separately.
Looking for more information on the features of the Road Angel Halo or how it installs in your vehicle, etc? We suggest your view the Road Angel Halo installation guide which opens in PDF format.
Road Angel Halo Features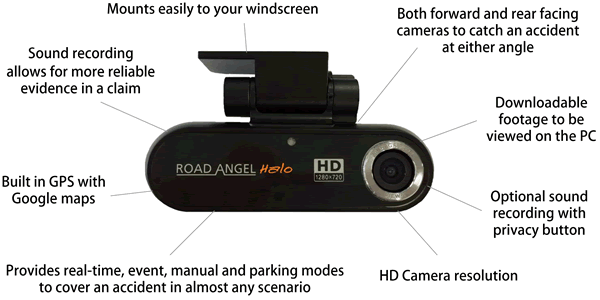 ---
Road Angel Gem Features:
‣Front camera 1280p x 720p HD and rear camera 640p x480p
‣Built-in GPS
‣Both cameras have 150 degree viewing angle - better than any other in-car camera
‣Records in .AVI format
‣4 recording modes: continuous, automatic event detection, manual recording and parked
‣Playback video on your PC
‣Microphone can record sound - can be turned off for privacy
‣Includes 16GB microSD - expandable to 32GB microSD
‣1 Year manufacturers guarantee
---
Road Angel Halo Manual
Looking for more information on the features of the Road Angel Halo or how it installs in your vehicle, etc? View the Halo manual by clicking the PDF logo below. The manual opens in PDF format.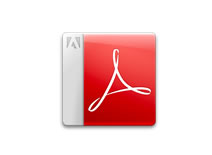 ---
Road Angel Halo software requirements:
The Road Angel Halo is fully compatible with Microsoft Windows 7, Windows 8 and Windows 8.1.
Please note: the Road Angel Halo is not compatible with Apple Macintosh or Linux operating systems.
---
Road Angel Halo - What's in the box?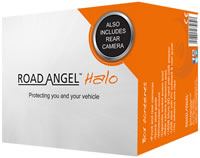 ‣Road Angel Halo front and rear camera
‣Windscreen mount
‣Cigarette socket power lead
‣Rear camera extension lead
‣16GB MIcroSD card with USB adaptor
‣USB stick with PC software and user guide
‣10x adhesive wire clips
‣Quick start guide
If you require additional accessories for the Road Angel Halo these can be purchased via the Road Angel Halo accessory page.
---
Road Angel Halo Questions and Answers
Question: A few questions regarding this camera.
1. Both front and rear cameras, do they both record in HD?
2. Are the cameras capable of recording at night with Infra red or do they rely on available light e.g. headlights etc?
3. Can the cameras record events such as an accident while the car is parked and unattended?
4. Does the front camera have any sort of battery for short term use when disconnected from its power supply in the car?
Answer: The Road Angel Halo front camera is 1280p x 720p HD and the rear camera records in 640p x 480p (so not HD for the rear camera).
The Road Angel Halo does not have an infra-red capability for night time use. You can read more about the night time use on page 14 of the manual where it says: "video quality may degrade with severe backlight, at night or when you enter dark environments such as tunnels, car parks, etc."
The Road Angel Halo does have a parking mode that will record when your vehicle is parked. To achieve the parking mode, the Road Angel Halo needs to be hardwired. The hardwire power cable is £14.99 but you are advised to get this professionally installed.
There is no internal battery to power the unit, therefore it must either be plugged into your vehicles cigarette lighter socket or hardwired using the separately available hardwire cable.
---
SpeedCamerasUK.com Online Shop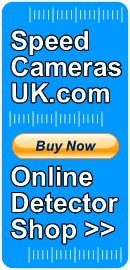 All of the speed cameras detectors at SpeedCamerasUK.com are also available to buy from us and include FREE delivery within the United Kingdom (UK). For deliveries outside of the UK please see delivery information for costs.
We hold extensive stock of each model (unless otherwise indicated) with dispatch same working day for orders placed before 3pm on any working day.
12+ years of online trading
We first started selling speed camera locators right here at SpeedCamerasUK.com in August 2003. We also sell the same products at our sister website ActiveGPS where we also sell an extensive range of GPS products, accessories and mapping software.
With 12 years of trading you can rely on us to only supply the best tried and tested products with unrivalled product knowledge from ourselves and, equally important, excellent support from the relevant manufacturer if it is required.
To view the latest range of speed camera detectors to buy click here.
Last updated: 28th March 2017