Origin b2 Review
---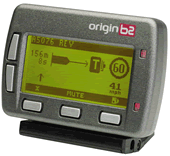 Review: Origin b2
Detection range: 2000 metres
Technology: External GPS antenna. LCD screen. Verbal warnings.
Installation: Windscreen mounting
SSP: Replaced by the Pogo Alert
---
Origin b2 Features:
‣
Know the speed limit
- Verbal warnings issued immediately stating hazard type and road speed limit.
‣No false alerts
- Directional feature that limits warnings for speed traps positioned in the direction of vehicle travel.
‣Above speed limit warning
- Limitator feature that triggers warnings only when the vehicle is exceeding the posted legal speed limit.
‣Motorway speed camera alerts
- Motorway feature that only provides warnings on the motorway network and not on adjacent road networks.
---
Origin b2 - Features Reviewed
The Origin b2 - Driver Safety and Information System will warn drivers of approaching safety cameras (Gatso, Truvelo, SPECS, DS2), mobile/hand-held laser speed cameras, accident blackspots, schools and congestion charging zones.
The Origin b2 provides 2,000 metre advanced warning to speed cameras. Verbal warnings state the speed limit and the camera. It can be set to warn only when above the speed limit and that is a good feature when driving in built-up/congested areas. The countdown in seconds or metres feature allows the user to select advanced warning in metres or seconds and the motorway feature restricts warning to the motorway network and not on adjacent road networks.
The Origin b2 provides more than 30 features. Once the features are set by the user the unit will provide alerts to speed cameras in the tailored way selected. The Origin b2 is the only unit that offers such a range of user-definable features.
In range of speed cameras, warnings can be set to verbal or tone with user-definable volume settings, the Origin b2's LED's also begin to flash. The LCD screen displays when in range of speed camera type of speed trap (symbol), direction of speed trap (arrow), vehicle speed, speed limit, road number, countdown (metres and seconds) to speed camera and progress bar to speed camera.
The Origin b2 can be hardwired into the vehicle though the cigarette lighter adaptor provided allows the fast installation. The Origin b2 second car kit can be purchased to move the Origin b2 between vehicles with ease.
---
Origin b2 Questions Answered:
Could you please let me know who now maintains the Origin b2 speed Camera database?
Road Angel took over but I understand that it has been taken over by another company. The new company claims not to recognise owners of the Origin.
The honest answer is we don't know.
Here's what we do know…
The Pogo/Origin brand was acquired by Road Angel Group in 2012. Road Angel Group continued to sell the Pogo Alert Plus for some time and were also providing Origin and Pogo speed camera subscriptions.
In November 2016, the Road Angel brand was acquired by In Phase International Ltd. From what we understand In Phase International Ltd are selling Road Angel speed camera subscriptions.
Unfortunately, we have no further Origin or Pogo subscription information.
---
Origin b2 alternative purchases:
PogoAlert

The PogoAlert replaces the Origin b2 and features a 1.8" TFT colour LCD screen and provides warnings to fixed speed cameras via the Origin360 camera database. In addition an infra-red Laser detector (which is removable) provides warnings to mobile based speed traps.
---
Snooper S6-R neo

Like the Origin b2 the Snooper S6-R neo provides speed limit and distance to speed camera. The Origin b2 included GPS and Laser technology, whereas the Snooper S6-R neo also includes in addition Radar technology, one of the only systems on the market to combine all three technologies.
---
SpeedCamerasUK.com Online Shop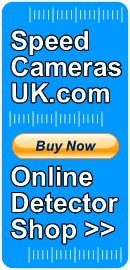 All of the speed cameras detectors at SpeedCamerasUK.com are also available to buy from us and include FREE delivery within the United Kingdom (UK). For deliveries outside of the UK please see delivery information for costs.
We hold extensive stock of each model (unless otherwise indicated) with dispatch same working day for orders placed before 3pm on any working day.
15 years of online trading
We first started selling speed camera locators right here at SpeedCamerasUK.com in August 2003. With 15 years of trading you can rely on us to only supply the best tried and tested products with unrivalled product knowledge from ourselves and, equally important, excellent support from the relevant manufacturer if it is required.
To view the latest range of speed camera detectors to buy click here.
Last updated: 20th November 2018