Home /
Welcome to SpeedCamerasUK.com - Speed camera locations, news, speed camera detectors and more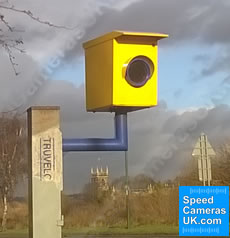 We feature the UK's best online speed camera database, which is FREE to view. We also explain the safety camera types and help explain speeding fines. We very much welcome your views too. You can contact us via our website, via our Facebook or Google+ pages.
There are also sat nav and speed camera detector reviews and a guide that helps explain detecting speed cameras using a sat nav, a dedicated speed camera detector or using an app.

HADECS 3 is the latest speed camera to be introduced on the UK's roads. HADECS 3 is being installed on sections of smart motorways in the UK. Redflex Hadecs3 speed cameras have so far been installed on the M25 in Kent between junctions 5 and 6/7. More HEDECS 3 locations are planned on a number of other motorways with smart motorway section in the UK, including the M1, M3 and M6. Read more about the new HEDECS 3 speed cameras here.
Speed Camera Database - Locations of 1000's of safety cameras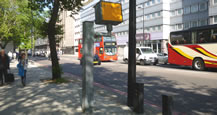 Our speed camera database has been compiled with the help of UK motorists. Each location has been sent to us by a UK motorist and although we do not verify each location we allow you to 'update' the speed camera locations. We features over 4,000 speed camera locations throughout the UK. If you want alerts in your vehicle to all speed cameras then we recommend buying a speed camera detector.
Speeding Fines
Been caught speeding and want to know more about speeding fines? Click here to read our Speeding Fines page.
You may be able to contest your speeding offence successfully by using the services of a motoring solicitor.
---
Last updated: 11th September 2023