Home / Speed Camera Database / Wales / South Glamorgan Speed Cameras
South Glamorgan Eastern Avenue Speed Camera Location




Speed Camera: Gatso
Nearest Town/Village: Cardiff
Road Name: Eastern Avenue
Direction of enforcement: Eastbound
Speed Limit: 40mph
Camera reference number: WASG007
Speed Camera Details: The speed camera is heading westbound from Llanederyn turn off to Gabalfa flyover. At the point of Llanederyn turn off the speed limit is 70mph, however two miles later it turns into 50mph-40mph. The speed camera is heavily sign posted but it is amazing just how many times poeple have been caught. The camera itself is behind bushes on left 200yards before the University Hospital of Wales, which you will see on your left. (Don't under estimate this one) you will be caught. Also watch out for heavy braking from speeds around 80 mph this area is full of drivers standing on there brakes. I know there is a lot of braking around these areas, but here they have gone mad. I know this area well I'm a Cardiff Cabbie.
---
View all safety camera locations in South Glamorgan.
Read more about Gatso speed cameras
Update or add speed camera location
Can you improve the speed camera location information above? All speed camera locations on SpeedCamerasUK.com have been submitted by UK motorists. If you can add more detail, please use the buttons below.
Update location Add photo and/or video Submit a new speed camera location
4,400+ speed camera locations
Along with the safety camera location above on this webpage, the SpeedCamerasUK.com camera database features the locations of more than 4,400 individual speed and red light camera locations across the UK. Discover the speed cameras along your journey and ones you may have been caught out by, by viewing the Speed Camera UK map.
Gatso speed cameras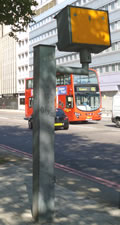 The above speed camera location uses a static Gatsometer speed camera which is the most widely used safety camera in the UK.
Gatso speed cameras uses radar technology and photographs the rear of a speeding vehicle.
New larger digital Gatso speed cameras (pictured left) have been installed over the past few years. Read more about Gatso cameras.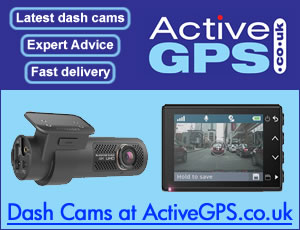 Snooper 4Zero Elite BT speed camera detector

Snooper 4Zero Elite BT is the most popular speed camera detector as it detects all speed cameras using GPS, radar and laser technology.
The Snooper 4ZERO Elite BT is one of many speed cameras detectors you can buy from SpeedCamerasUK.com. View the shop.