Home / Speed Camera Database / Greater London / Greater London Speed Cameras
Greater London A1203 - Limehouse Link Tunnel Speed Camera Location




Speed Camera: Gatso
Nearest Town/Village: Docklands
Road Name: A1203 - Limehouse Link Tunnel
Direction of enforcement: East and Westbound
Speed Limit: 30mph
Camera reference number: GL117
Speed Camera Details: Three Gatso speed cameras in targeting vehicles in both directions, one speed camera at the entrance to the tunnel, one at the exit, the third near A1206 sliplanes. Lines at tunnel exits are especially hard to see due to sun glare off the road, cameras also difficult to spot due to high mounting position. These speed cameras are agressive - I've seen people get flashed at less than 35mph.
May 2017 Update: Tom Tom App showing average speed zone of 20mph. Can someone verify this? Answer: Average speed zone is nearby Rotherthite Tunnel 20mph zone.
---
View all safety camera locations in Greater London.
Read more about Gatso speed cameras
Update or add speed camera location
Can you improve the speed camera location information above? All speed camera locations on SpeedCamerasUK.com have been submitted by UK motorists. If you can add more detail, please use the buttons below.
Update location Add photo and/or video Submit a new speed camera location
4,400+ speed camera locations
Along with the safety camera location above on this webpage, the SpeedCamerasUK.com camera database features the locations of more than 4,400 individual speed and red light camera locations across the UK. Discover the speed cameras along your journey and ones you may have been caught out by, by viewing the Speed Camera UK map.
Gatso speed cameras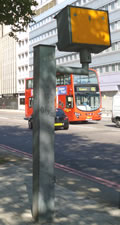 The above speed camera location uses a static Gatsometer speed camera which is the most widely used safety camera in the UK.
Gatso speed cameras uses radar technology and photographs the rear of a speeding vehicle.
New larger digital Gatso speed cameras (pictured left) have been installed over the past few years. Read more about Gatso cameras.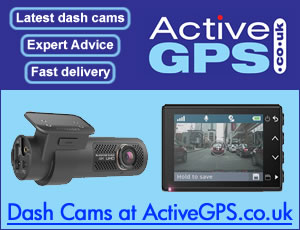 Cheetah c550 Speed and Red light camera detector

Cheetah c550 provides alerts to speed cameras right across not only the UK, but many countries around the world too, using the Trinity GPS database.
The Cheetah c550 is one of many speed cameras detectors you can buy from SpeedCamerasUK.com. View the shop.