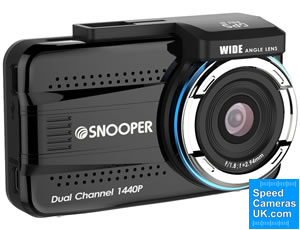 Snooper DVR-5HD offers a front and rear dashboard camera. Speed cameras are also available as an optional extra. There is also a 3-inch screen to instantly view recorded video. The 3 recording functions are continuous, event and parked mode. GPS technology also records speed, location and time stamp.
Product summary:
Technology: GPS and Dash Cam
Installation: Windscreen mounting
---
1 Year Guarantee with FREE UK delivery.
Snooper DVR-5HD Front and Rear Camera Dash Cam - £199.99
Call Sales: 01733 777623 (Mon-Fri 9:30am to 5:00pm)
Delivery in the United Kingdom (UK) is FREE on all orders over £50. Next working day delivery available for £9.99. For full delivery details please see delivery information.
---
Snooper DVR 5HD explained
The Snooper DVR-5HD is a front and rear dashboard camera which also features a 3-inch LCD screen to instantly playback recorded videos. The front camera has a 155 degree viewing angle whereas the rear camera has a 130 degree viewing angle. The DVR-5HD Snooper dash cam also has built-in GPS which records speed, location and time data and allows playback of your journey with Google Maps on a computer. Speed cameras locations are also available as an optional extra.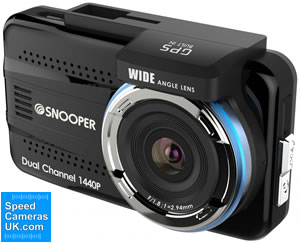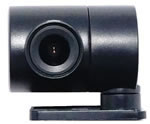 Snooper DVR-5HD is suitable for day and night recording so you will never miss a moment, helping to make your journey safer by recording every moment. Recordings are made to the 32GB microSD which is included in the box.
Snooper DVR-5HD will record continuously, recording over old video as the microSD card becomes full. There is also event recording made possible via the G-Sensor (recording starts when an impact is detected) and parked mode records video using motion detection and relies upon the built-in battery for power when in parked mode. When no motion is detected the DVR-5HD goes into sleep mode to save battery power.
A microphone is also built in to the DVR-5HD to enable you to record sound such as spoken voice during an incident.
Furthermore the Snooper DVR-5HD features a rear camera that records in 1080p Full HD to capture events in the road behind your vehicle. This is connected by a mini USB cable to the front camera where video is recorded to and stored on.
Forward Collision Warnings and Lane Departure Warnings are also included.
DVR-5HD users can receive up to 15% discount on new insurance premiums purchased through Adrian Flux. Adrian Flux provide insurance cover for cars, caravans, motorhomes, sports cars and more.
The suction cup mount for the front dashboard camera rotates 360 degrees so that you can capture video from almost any position.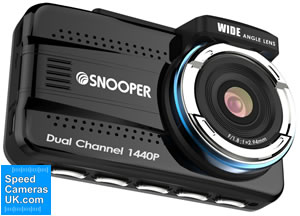 Snooper AURA speed camera database

The Snooper DVR-5HD gets its speed camera locations via the Snooper AURA speed camera database. Updated daily, the AURA database can be downloaded to the device via a PC connected to the Internet with USB connection. It's important you regularly update, as the DVR-5HD GPS database is only as good as the last download.
Countries included in the AURA database are: UK and Ireland, Germany, Holland, Belgium, France, Spain, Portugal, Switzerland, Italy, Austria, Luxembourg, Denmark, Norway, Sweden, Finland, Poland, Romania, Russia, USA, Canada, Australia, New Zealand, South Africa.
AURA database is available via subscription from the manufacturer and priced at either £2.99 a month, £7.99 a quarter or £29.99 a year.
---
Snooper DVR-5HD Features:
‣Front camera (Super HD) and rear camera (Full HD)
‣Speed camera locations database download is an optional extra
‣3-inch screen for playback on device
‣155 degrees viewing angle (Front camera) and 130 degrees viewing angle (rear camera)
‣Windscreen mount rotates 360 degrees for optimal recording angle
‣Continuous recording records over oldest videos when microSD card is full
‣Automatic recording when 3-axis G-Sensor is triggered
‣Parking mode recording uses motion detection to start recording
‣Collision warning and Lane Departure warning. Also includes Fatigue warning with reminders to take a break when driving long journeys.
‣Forward-facing collision and lane departure warnings and driver fatigue alerts
‣Microphone
‣GPS records date, time and vehicles speed
‣Playback videos on a computer
‣Records well in both day and night lighting
‣Includes 32GB micro SD casrd in the box.
‣Fully Portable, easy to transfer from vehicle to vehicle
‣Built-in battery for use when in parked mode
‣1 Year manufacturers guarantee
---
Snooper DVR 5HD Manual
Learn even more about the Snooper DVR 5HD by reading the manual. Click the PDF logo below. The manual opens in PDF format.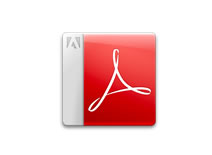 ---
Subscription:
1 Month: £2.99
3 Months: £7.99
1 Year: £29.99
Camera updates:
Updates via Windows based PC.
Please note: the Snooper DVR-5HD is not MAC compatible.
---
Snooper DVR 5HD Question and Answers
To ask a question please click here.
---
Snooper DVR 5HD software requirements:
The Snooper DVR-5HD will only operate on Windows computers. Specifically, you must be using Windows XP (32 bit), Windows Vista, Windows 7, Windows 8 / 8.1 or Windows 10. Additionally the software will only work with Internet Explorer 8 or Firefox 10 or above.
The Snooper DVR 5HD will not operate when using Windows 95, 98, 98SE, Millennium, Windows XP and Vista (64 bit) or Apple Macintosh operating systems.
---
Camera updates:
Updates via Windows based PC.
Please note: the Snooper DVR 5HD is not MAC compatible.
---
Snooper DVR-5HD - What's in the box?
‣Snooper DVR-5HD Vehicle Drive Recorder
‣Rear camera
‣Windscreen mounting bracket
‣12/24volt Vehicle Power Cable
‣Automotive Double-sided Adhesive
‣Micro USB cable for rear camera
‣32GB microSD card
‣QuickTime, User Manual, PDF Reader, Snooper DVR all supplied on CD-Rom
Please note: No USB cable is included, however the USB cable that is required is a standard USB to mini-USB cable.
---
Making a purchase from SpeedCamerasUK.com
Once you've found the sat nav, speed camera detector, other electronic device or accessory that you'd like to purchase you can buy online using a debit/credit card or via PayPal. We use SagePay to process our online payments who are PCI DSS Level 1 compliant, so you have total peace of mind with your personal and payment details.
All of our products are sophisticated electronic devices which requires that you read, understand, and act upon the information given in the instruction manual (usually available via the above 'manual' link). You will need internet access and, in accordance with the manufacturers' recommendations, regularly seek out and accept all firmware or software updates offered by the manufacturer. All GPS devices need to 'see' the satellites in the sky. Therefore you will need to know that your vehicle does not have glass that will block or impede the GPS signal. The same advice about vehicle glass applies to radar and laser signals.
---
SpeedCamerasUK.com Online Shop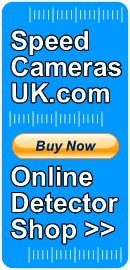 All of the speed cameras detectors at SpeedCamerasUK.com are also available to buy from us and include FREE delivery within the United Kingdom (UK). For deliveries outside of the UK please see delivery information for costs.
We hold extensive stock of each model (unless otherwise indicated) with dispatch same working day for orders placed before 3pm on any working day.
15 years of online trading
We first started selling speed camera locators right here at SpeedCamerasUK.com in August 2003. With 15 years of trading you can rely on us to only supply the best tried and tested products with unrivalled product knowledge from ourselves and, equally important, excellent support from the relevant manufacturer if it is required.
To view the latest range of speed camera detectors to buy click here.
Last updated: 11th January 2019